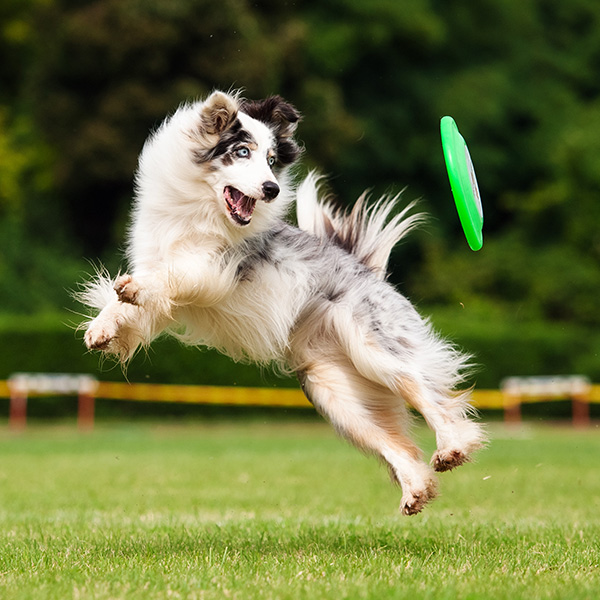 While we try to make Bed Bath n' Bonz as home-like as possible for our furry guests, there's nothing like good old play and fun to make a dog feel comfortable. We offer a variety of extra playtimes to help our pets stay active, stimulated, and have a blast during their stay with us. Take a look at some of our playtime options and let us know how we can use them to customize your dog's stay.
Let your pet run wild and free in our spacious yard to burn off any pent-up energy. 10-20 minutes
Your retriever can play fetch to their heart's content with one of our staff members. 10-15 minutes
Snuggle bugs love curling up with our team for a chill time of tummy rubs and extra loving. 10 minutes
With 2.5 acres of land, there's lots to see, sniff, and chase. We'll take your dog for a fun nature adventure and burn some energy. 15 minutes
Your couch potato can curl up with a team member for a quick flick and shared snack. 30 minutes
Let your dog swim, run, and play in our off-leash dog park. They can even make a few new friends. 30 minutes
Water lovers can't get enough of running through the sprinklers and wading pools in the warm weather. 30 minutes
You might also be interested in our other services...