Creating Tyler's First Home Away from Home for Pets
When we opened our doors in July of 2005, Tyler was without a high-quality pet boarding business. Aside from small, impersonal kennels with little room to play, there wasn't anywhere pet parents could leave their dog and trust they'd get the same love, attention, and care as they would at home. That's when we started Bed Bath n' Bonz.
What started as just seven dog runs and grooming has now turned into over 2.5 acres of pet resort, accommodating dozens of pets at a time. With boarding, grooming, and daycare, we've grown along with the demand for a fun, safe place people can bring their four-legged family members to enjoy the freedom and fun of being a dog.
Since launching in 2005, we've set the bar in the Tyler area for pet care. Here, dogs can come and go as they please through the many suites and runs with dog doors, play with friends or splash around in the pool at the dog park, or spend one-on-one time with loving staff members while mom and dad are away. We think of dogs as an extension of the family, which is why we continue to improve and make this the best, most trustworthy space for dogs to call their home away from.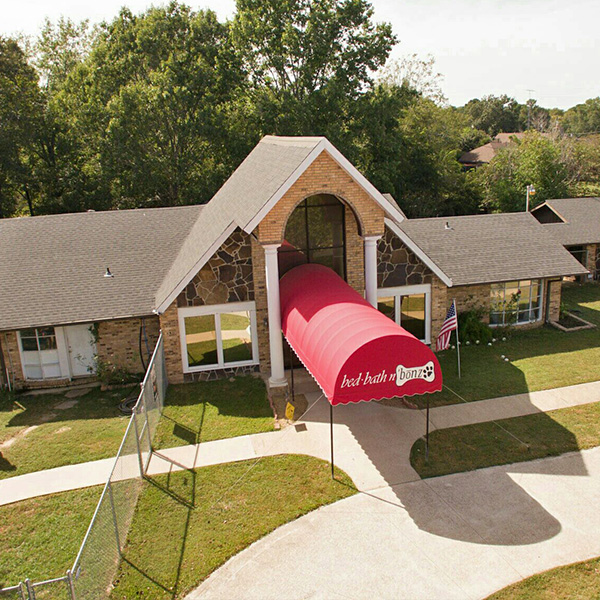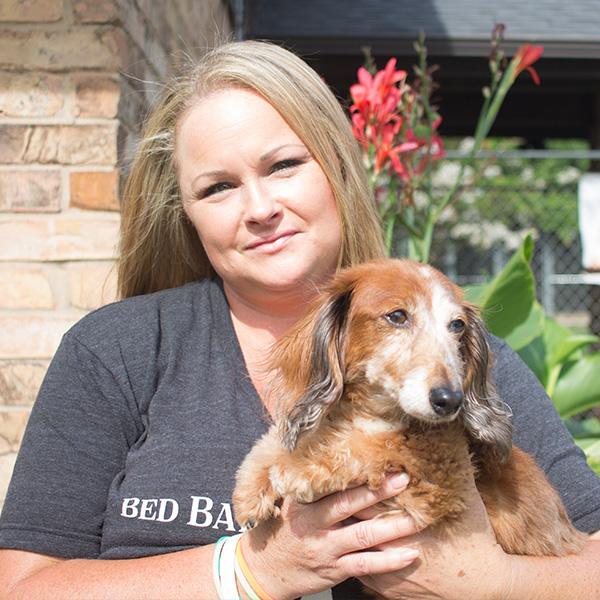 After spending three years as a veterinary technician and a lifetime loving animals, Robin Sawyers saw the need for a full-functioning pet resort for dogs in the Tyler area. With nothing around for miles, she opened Bed Bath n' Bonz with the help of her family in 2005, and it hasn't stopped growing since.
Robin and her staff's passion for animals is what makes Bed Bath n' Bonz a safe place where dogs can be dogs and have fun, chase birds, play fetch, and everything in between. While she enjoyed her days in veterinary medicine, she has instead carried over that love to this side of pet care by making animals and their owners feel safe and comfortable staying at Bed Bath 'n' Bonz. Because like she says, "Pets aren't just friends, they're family."
Bed Bath n' Bonz
20110 US Hwy 69 South
Tyler, TX 75703
Phone:
(903) 894-9333