About Our Dog Park in Tyler, TX
With 2.5 acres situated in the scenic wooded area outside of Tyler, there's no better place for dogs to run, play, and have a blast with friends than our public dog park.
With a bone-shaped in-ground pool, pups can get wet and wild and cool off on warm days. And with plenty of fenced in space, they can play chase or pick up a game of fetch with you to burn off some energy. There's a covered area with tables and chairs for pet parents to relax in, as well as a hammock. Bring your dog by to stretch their legs and enjoy one of the most dog-friendly spaces in the area!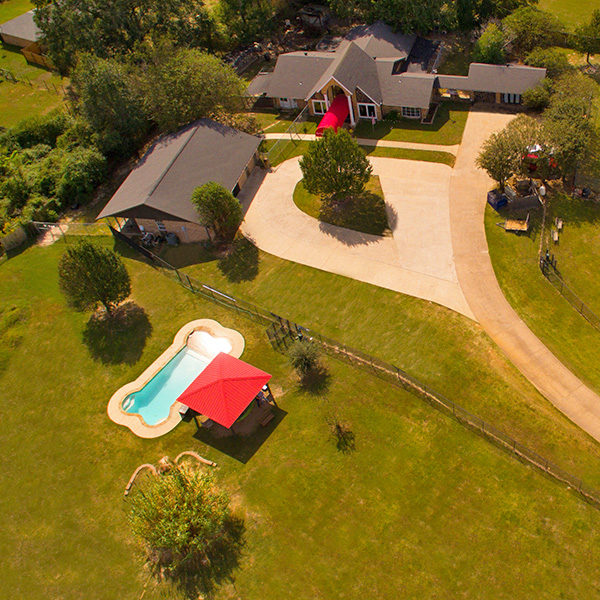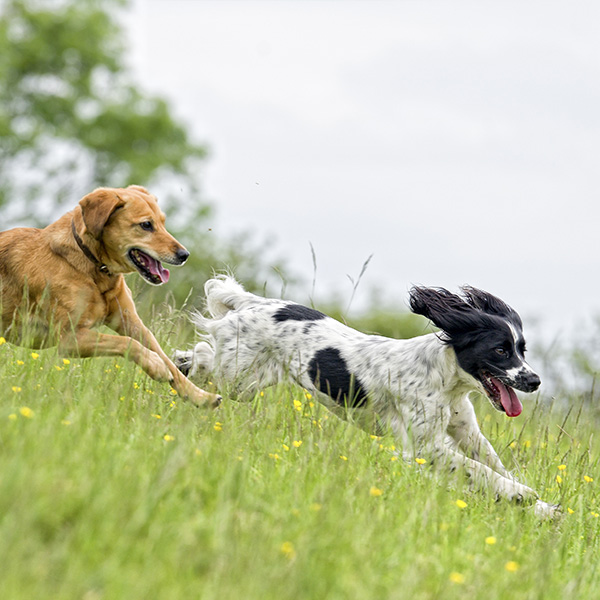 All dog park guests must check in and show proof of current required vaccines.
We reserve the right to change vaccine requirements at any time.
Do not enter the park if it is occupied by staff and guests. Check with a staff member first, and feel free to hang out in the small side park until the large one is free.
Paying customers have priority.
Your dog must be spayed or neutered to enter group play
We do reserve the right to refuse access to the park to any dog or owner who are not suited for group play.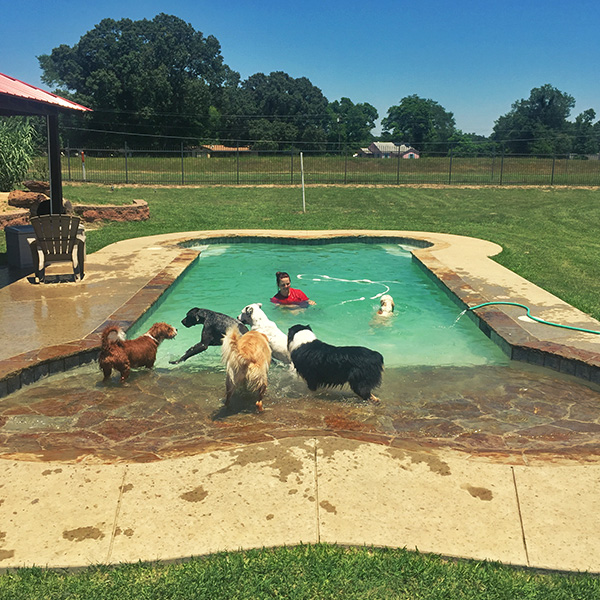 Enter at your own risk.
Please observe rules posted at park entry.
Do not bring aggressive dogs.
Dog owners and handlers are solely responsible for injuries or other damages caused by their dogs.
No children under the age of 12 allowed unsupervised in the park.
No food, alcoholic beverages, glass, strollers, bicycles, or children's toys allowed.
Always clean up after your dog and yourself. We provide waste stations and trash cans to keep the park clean and safe.
Do not leave your dog unattended.
If your dog is being aggressive or having a bad day, please leash them and exit the park.
Do not bring a dog that has been ill in the past two weeks.
You might also be interested in our other services...